We are a local, family business established for over 15 years and we opened our showroom in Didsbury, Manchester in 2012.
Around the start of the pandemic we closed the showroom and began to offer consultative site survey appointments on a `'one to one`' basis, ensuring all distancing advice and regulations were met. 
We are currently refurbishing our warehouse in Stockport into a combined showroom, and we will share the opening date as soon as we are able to. Unfortunately, there have been many building supply issues to contend with which has hampered our plans.
We are Hetas accredited and Gas Safe installers and will only be supplying and installing Eco Design Ready 2022 wood burning and multi fuel stoves from January 2022. 
Please get in touch for your one to one consultation with our fully qualified heating engineers today!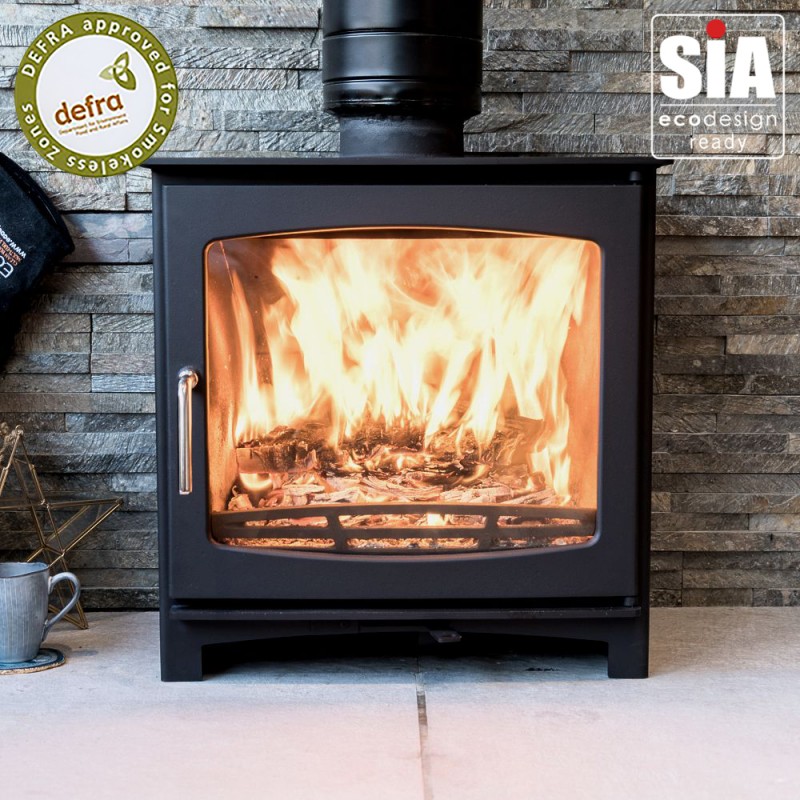 Eco design ready 2022 stoves
Chimney sweeping
Available now
We install across Manchester, Cheshire and the North West including Stockport, Cheadle Hulme, Wilmslow, Hale, Lymm, Warrington, Sale, Altrincham, Northwich, Delamere, Frodsham, Tarporley, Heaton Moor, Heald Green, Handforth, Whitefield, Prestwich, Prestbury, Macclesfield, Stretford, Chorlton, Didsbury, Cheadle, Bramhall, Timperley, Stockton Heath, Appleton, Gatley, Knutsford, Hazel Grove, Romiley, Walton, Grappenhall, Eccles, Mottram St Andrew, Marple, Withington, Heaton Chapel, Urmston, Poynton, Heaton Mersey, Worsley, Flixton, Kelsall, Hartford.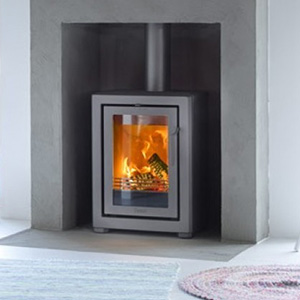 Contura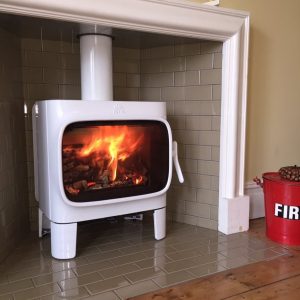 Jøtul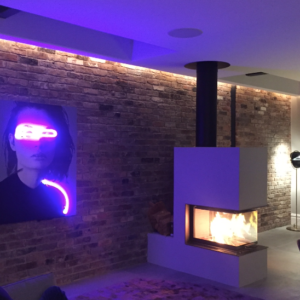 Rais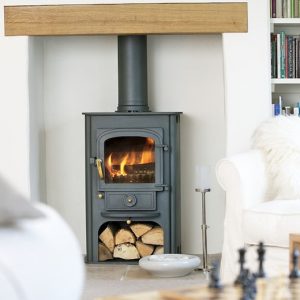 Clearview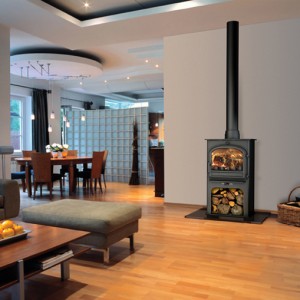 Cleanburn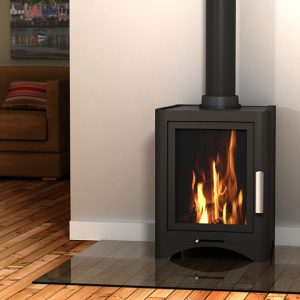 Broseley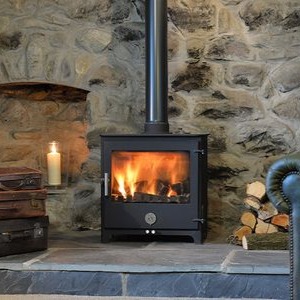 Chilli Penguin
Wood burning stoves:
These stoves only burn wood and generally don't have a grate, as wood requires air to flow over the top of it in order to combust, not below it.
Wood is a carbon neutral fuel as the carbon it releases, is off set by the carbon it takes in when growing.
Wood is highly efficient and will burn to almost nothing leaving very little ash, in fact, he only part eft is the bark.
It is also a much cleaner to use fuel and is kinder to the appliance, to you and the climate.
However, it is really important that the wood you burn is seasoned to the right level in order to avoid unnecessary emissions.
Multi fuel Stoves:
These stoves allow you to burn both wood and coal.
The main "build" difference to a wood burner only stove is that there is a grid like grate where coal sits and is elevated, allowing the air to flow beneath the fuel which aids the combustion process.
 Coal does produce more Co2 than wood and requires more cleaning but it does burn for longer and if you just want to have the option of burning coal, every now and then, a multifuel stove maybe the the right choice for you.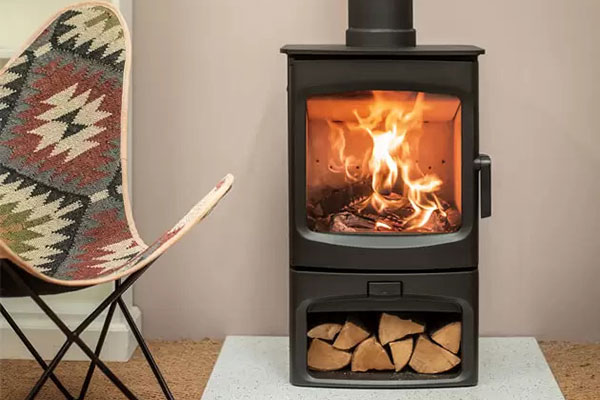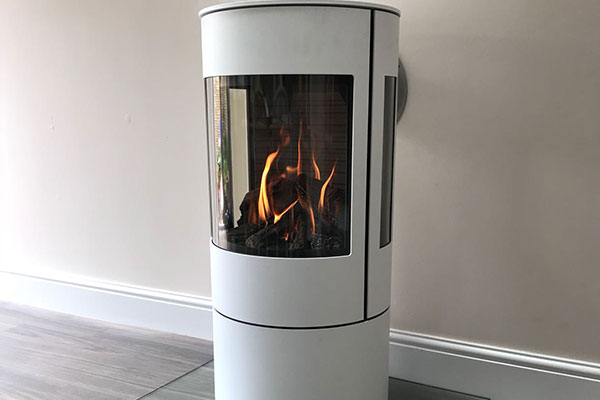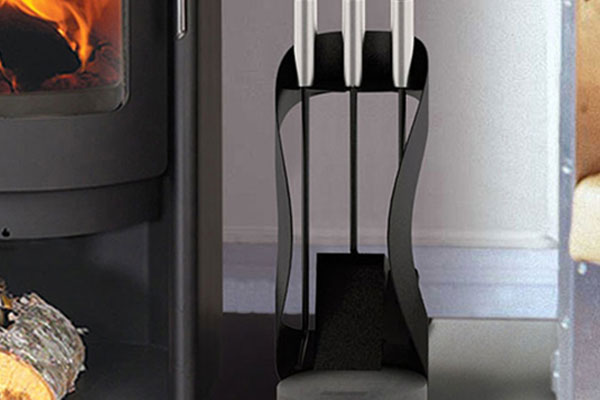 Eco Design Ready 2022:
This is a Government backed programme designed to lower emissions and improve the UK's air quality.
The Ecodesign regulations will set new efficiency requirements for all stoves of the future, benefiting from at least 80% efficiency which means you'll be saving on fuel and helping improve our air quality at the same time!
Any stove not Ecodesign ready will be banned from sale from January 2022. Woodburners and Multifuel stoves bought pre 2022 are still legal, this new law only relates to new models being sold.
Defra approved stoves:
Most towns and city homes are located in "Smoke Control Areas" as designated by the Clean Air Act 1993. To burn logs on stoves, fires or fireplaces, the appliance installed must have been granted exemption from the regulations by the government through DEFRA.
Many Defra approved stoves are also Ecodesign ready and are designed to meet future air quality standards
Inset/Insert/Cassette stoves:
Inset stoves sit "in the wall" and are a great space saver.
If your room isn't big enough to accommodate a free standing stove with a large hearth, then an inset stove could be the right choice for you. Inset stoves are highly efficient and have a fan that distributes the hot air back into the room rather than heating the chimney breast or surrounding bricks.
Gas stoves:
The gas stoves that we see today are very different to those of 20 years ago or even10 years ago.
Most stove manufacturers have now expanded their ranges to meet the demand for gas stoves and the most obvious way to do this has been to use the look of their wood burning stoves that appeal to so many.
We work with a variety of manufacturers where there is very little difference in aesthetic when it comes to their gas or wood burners.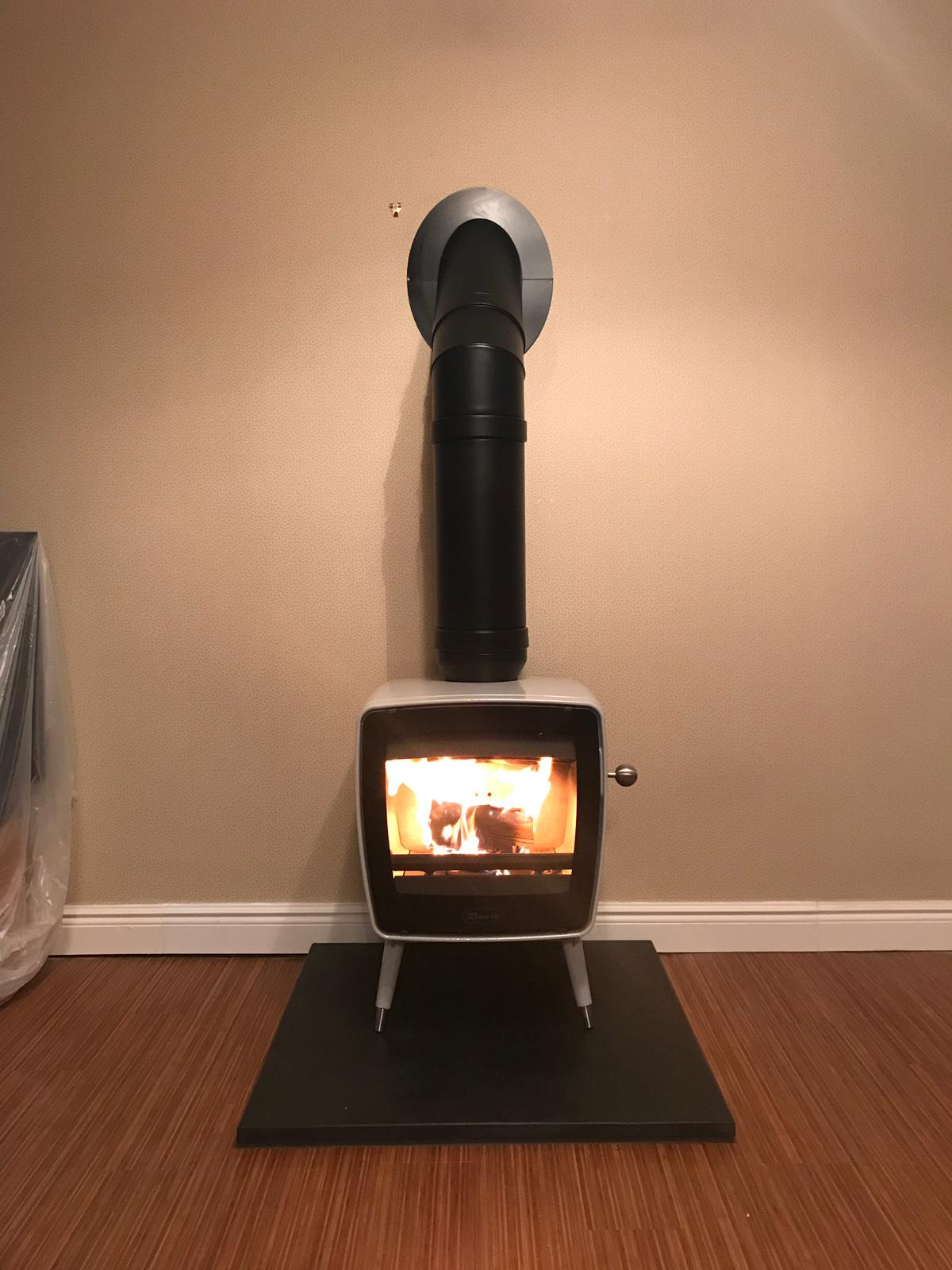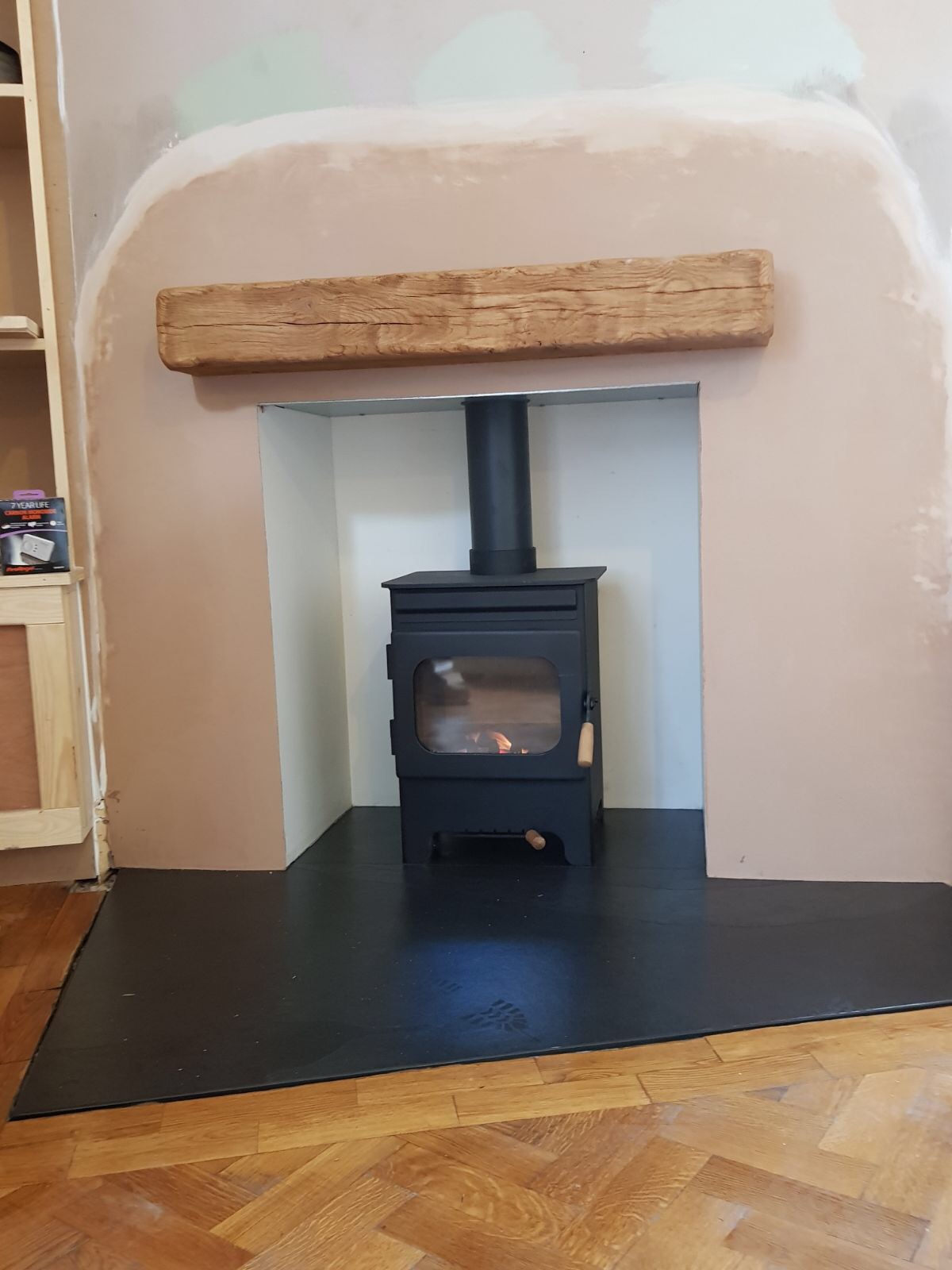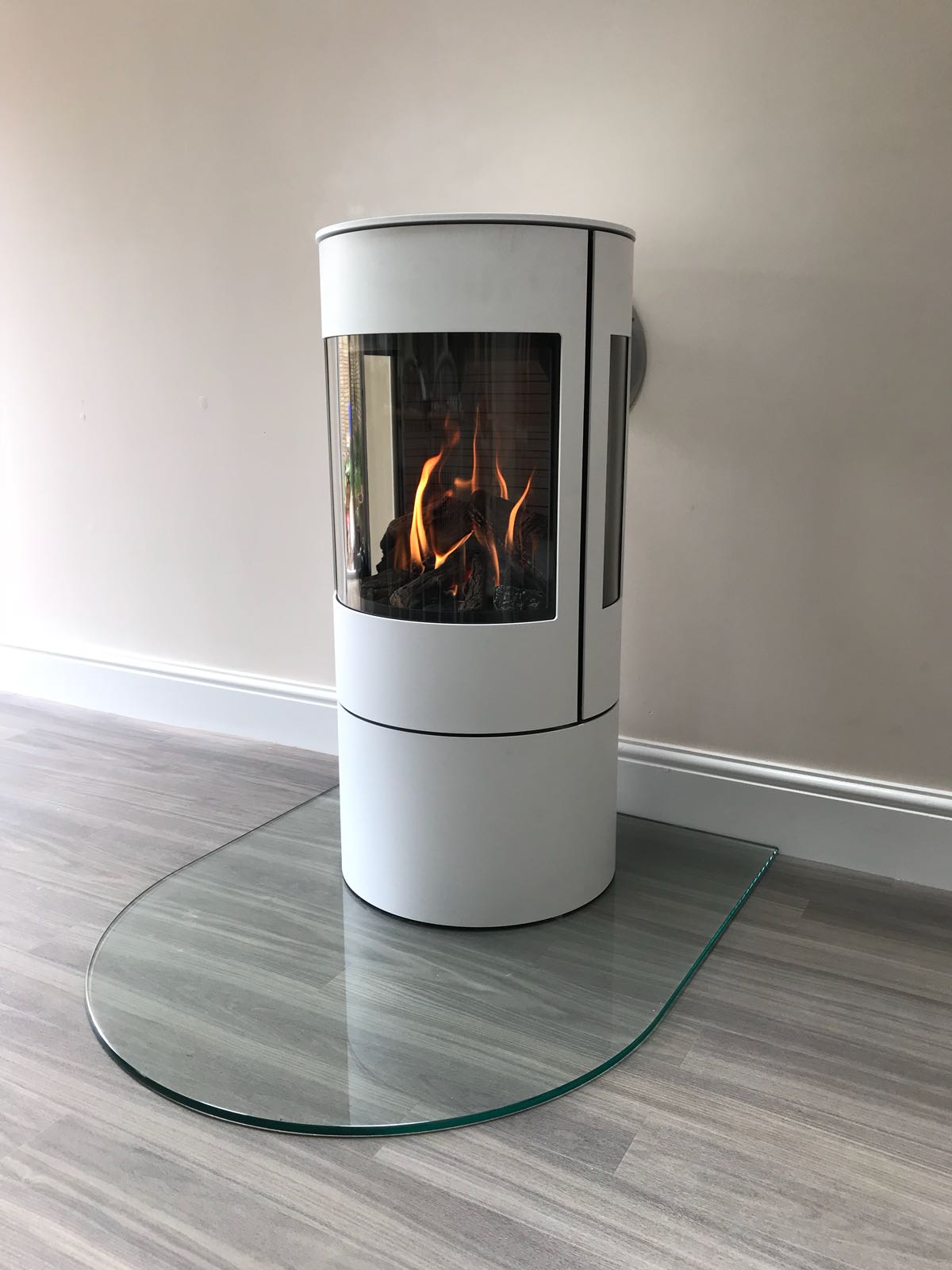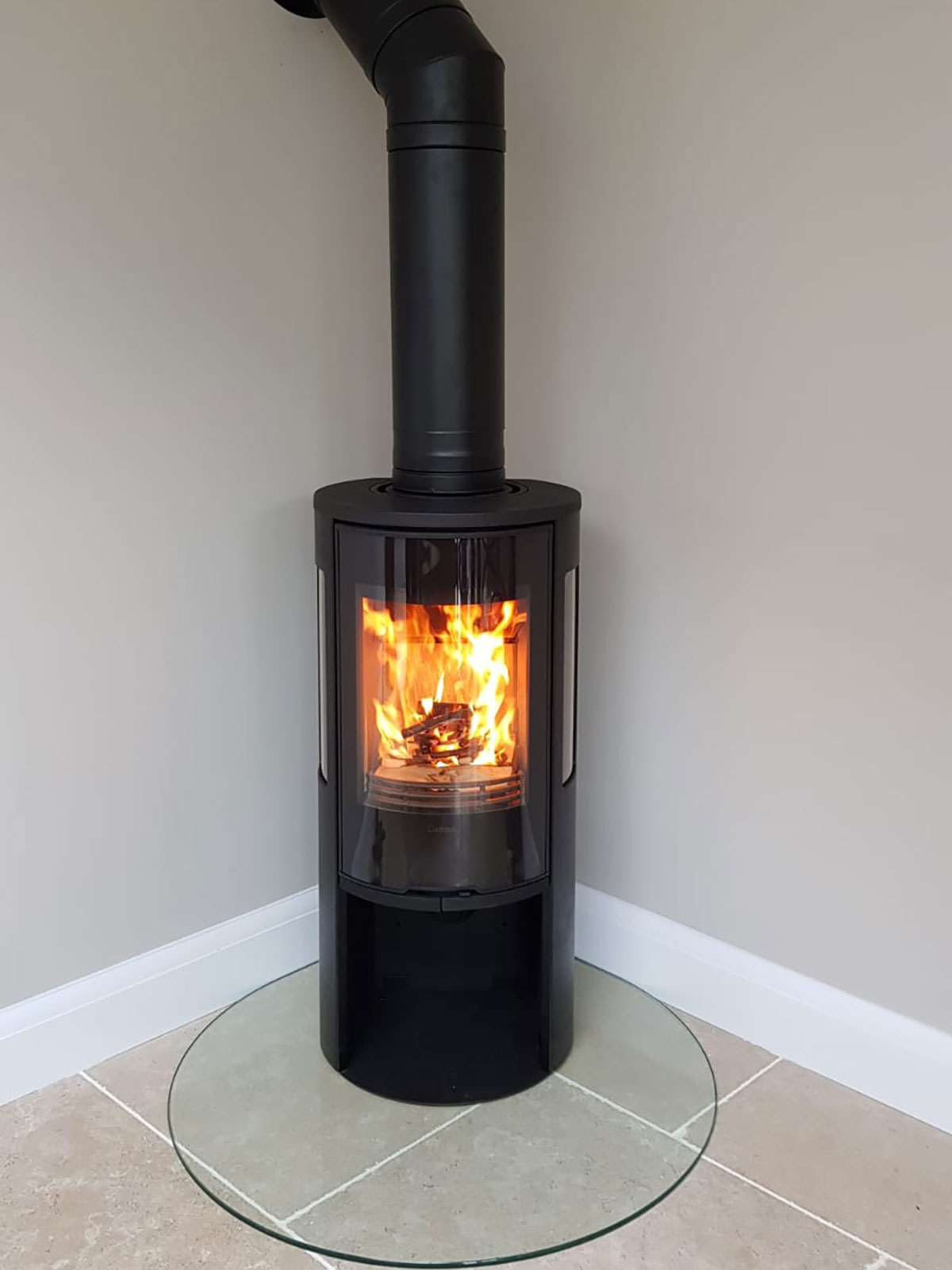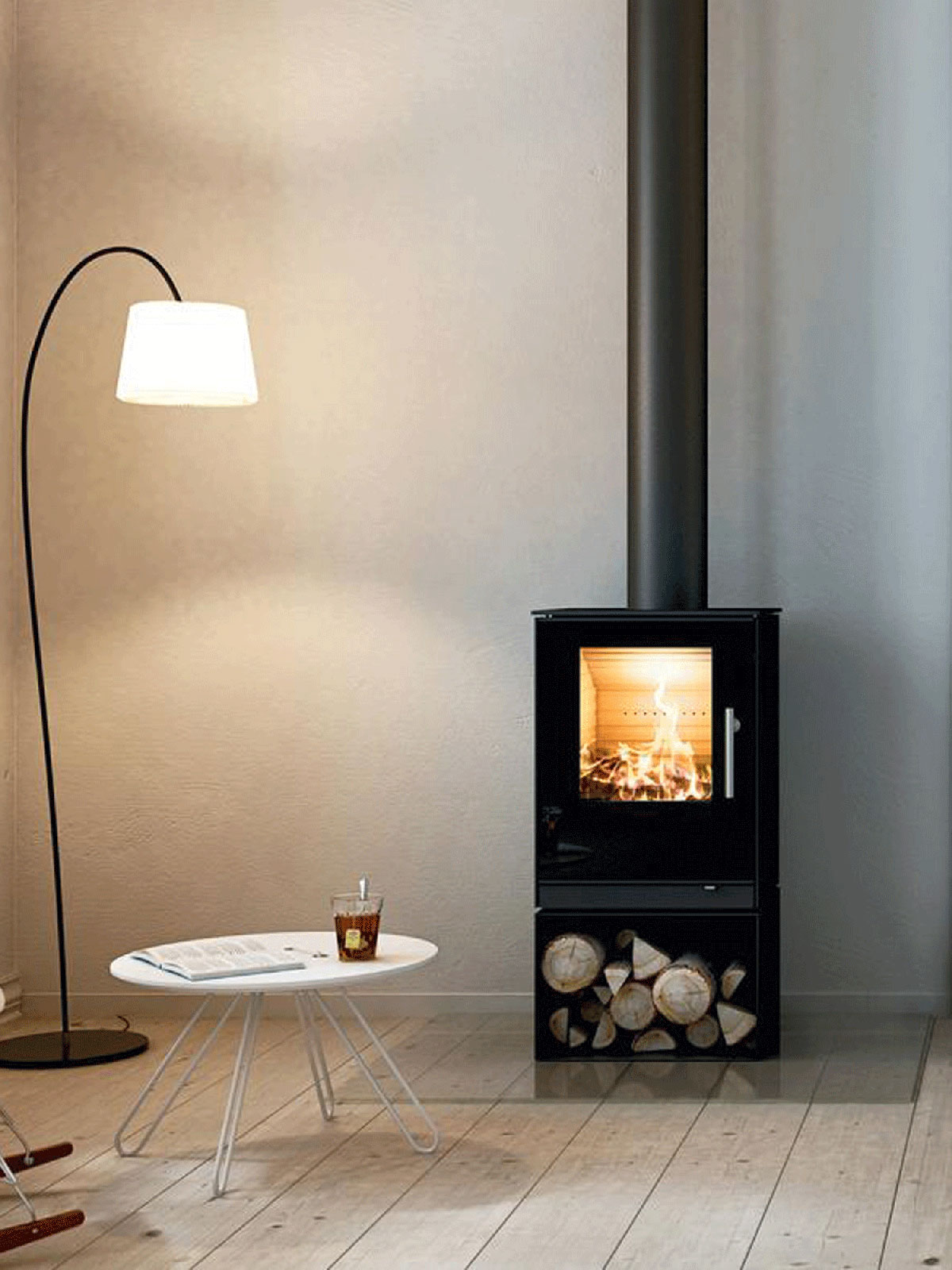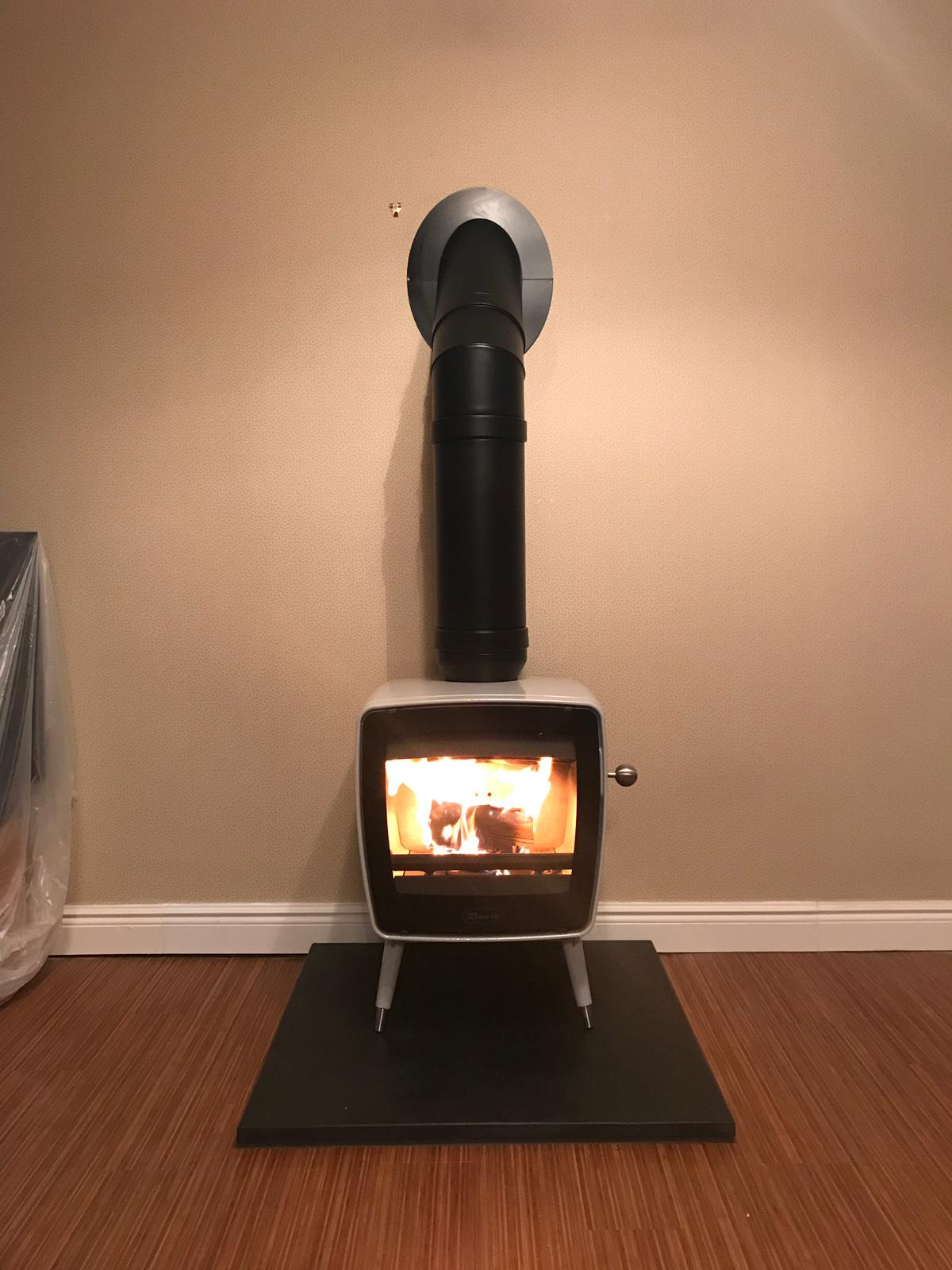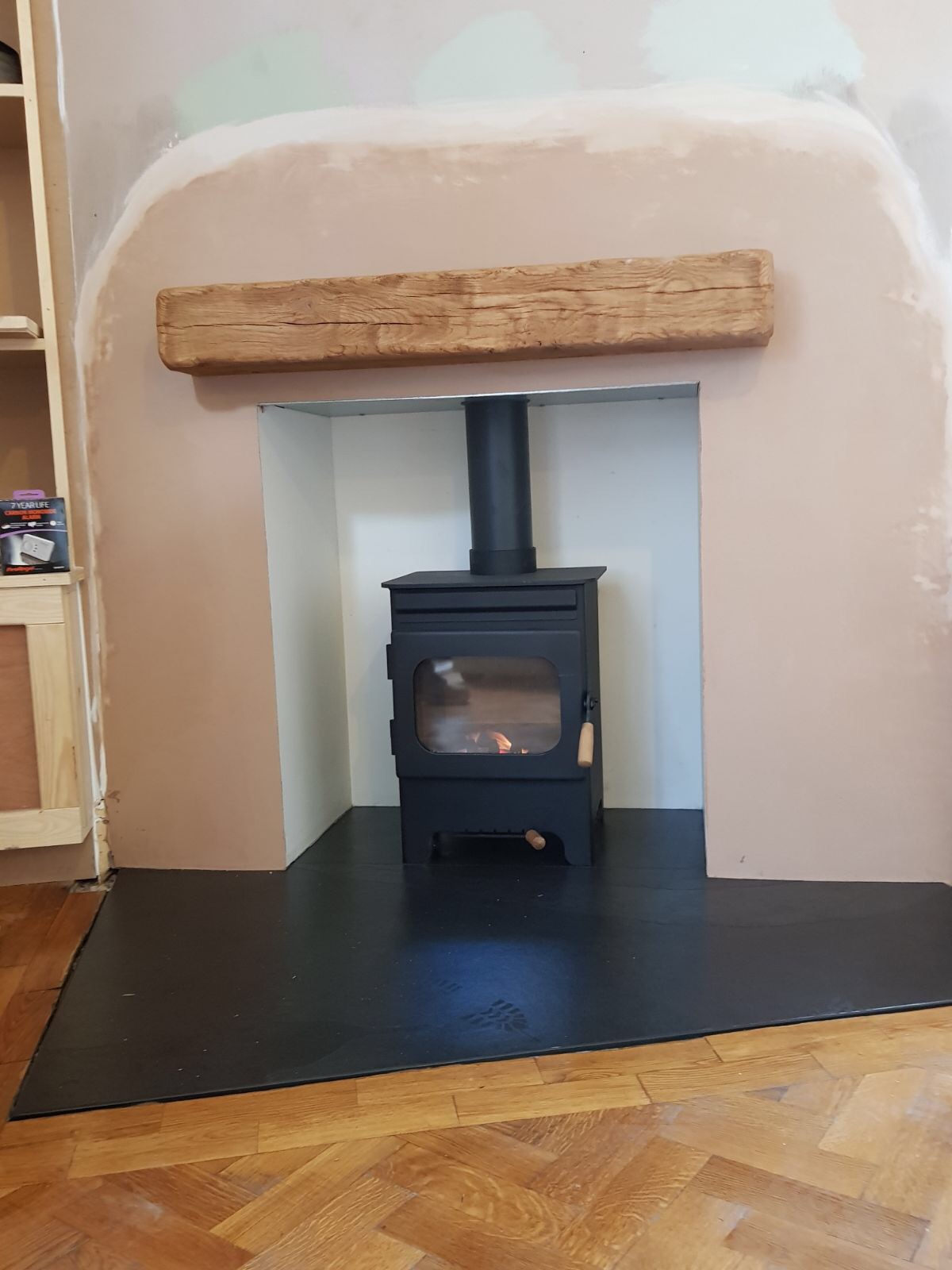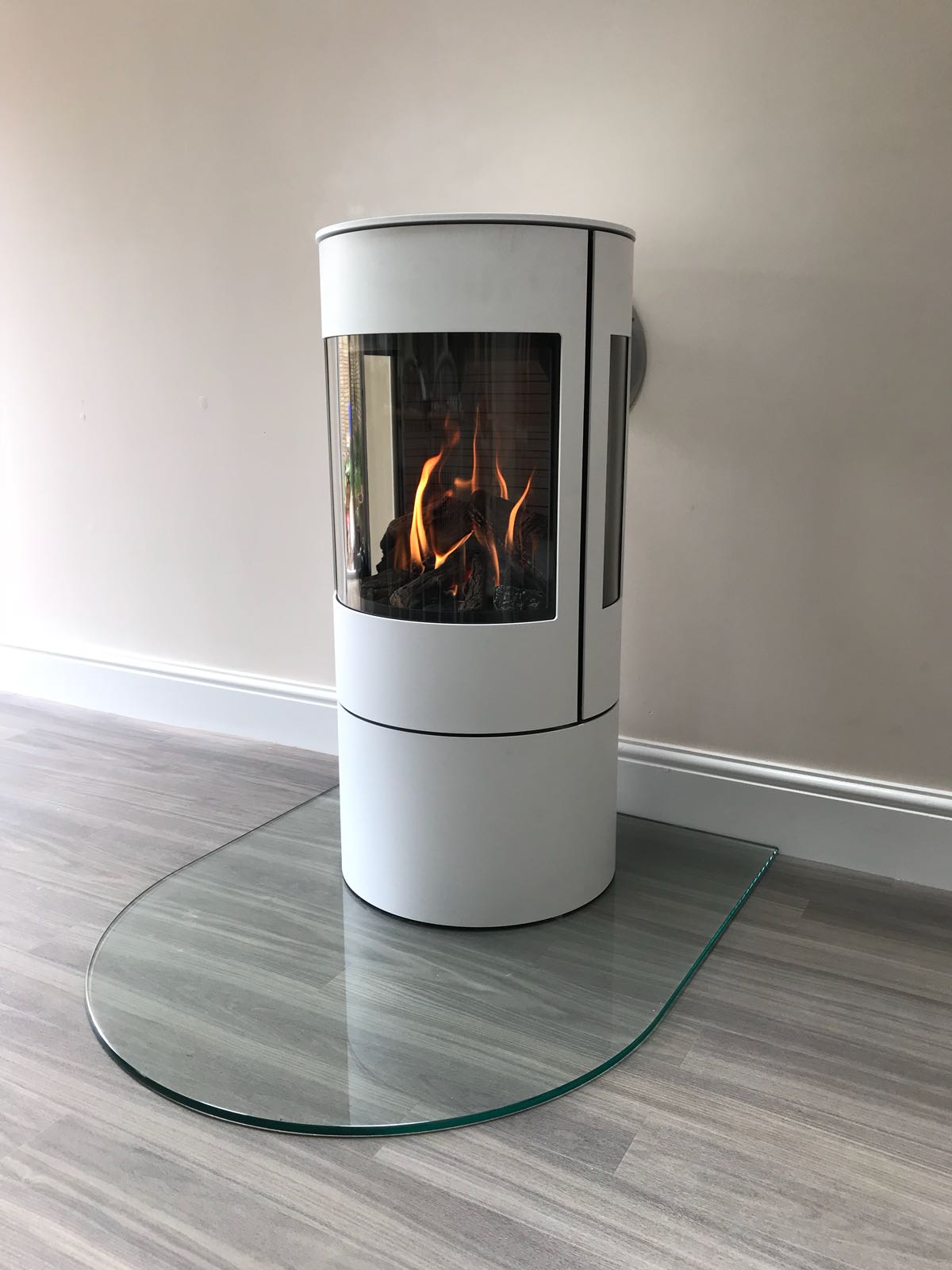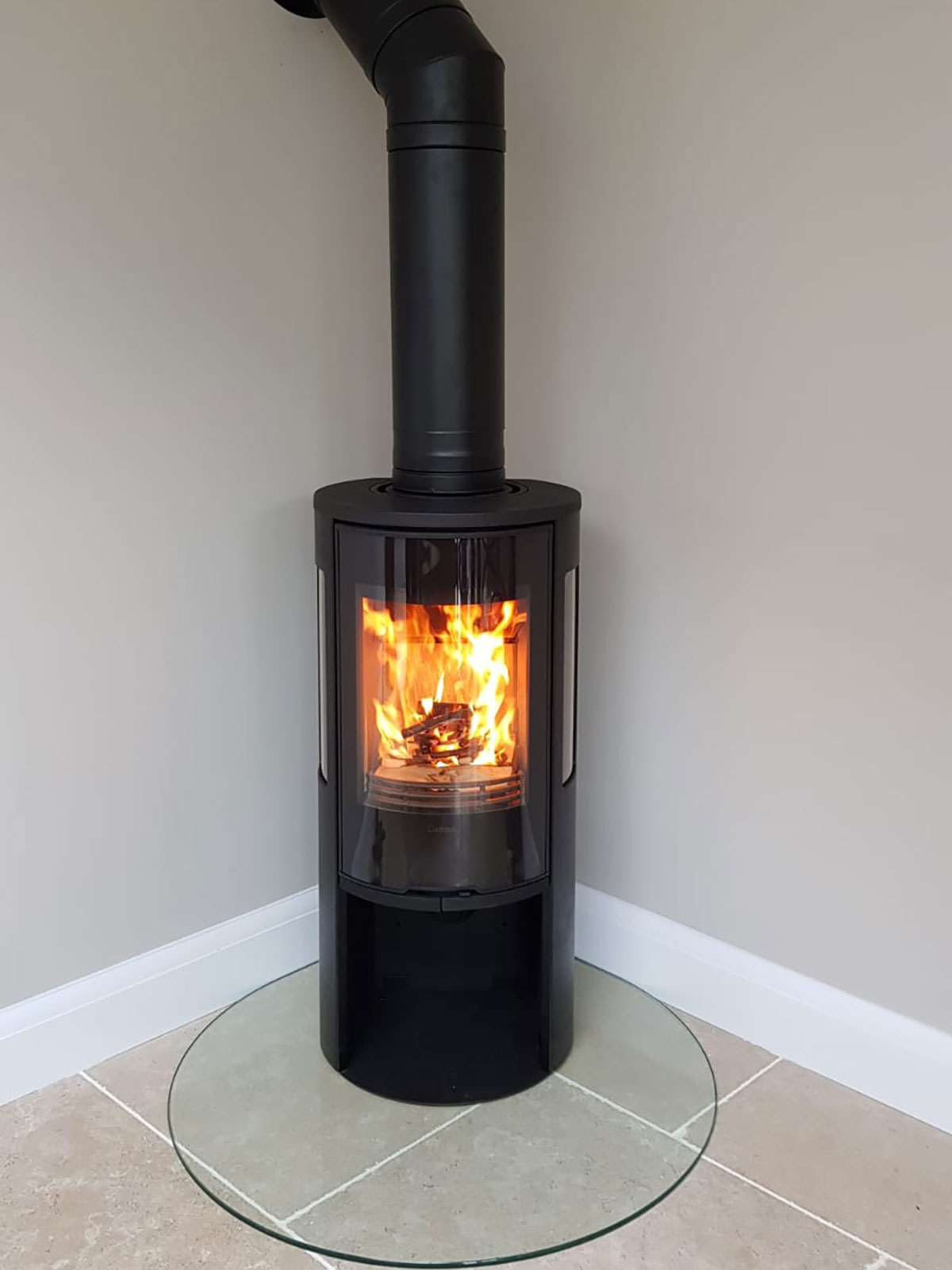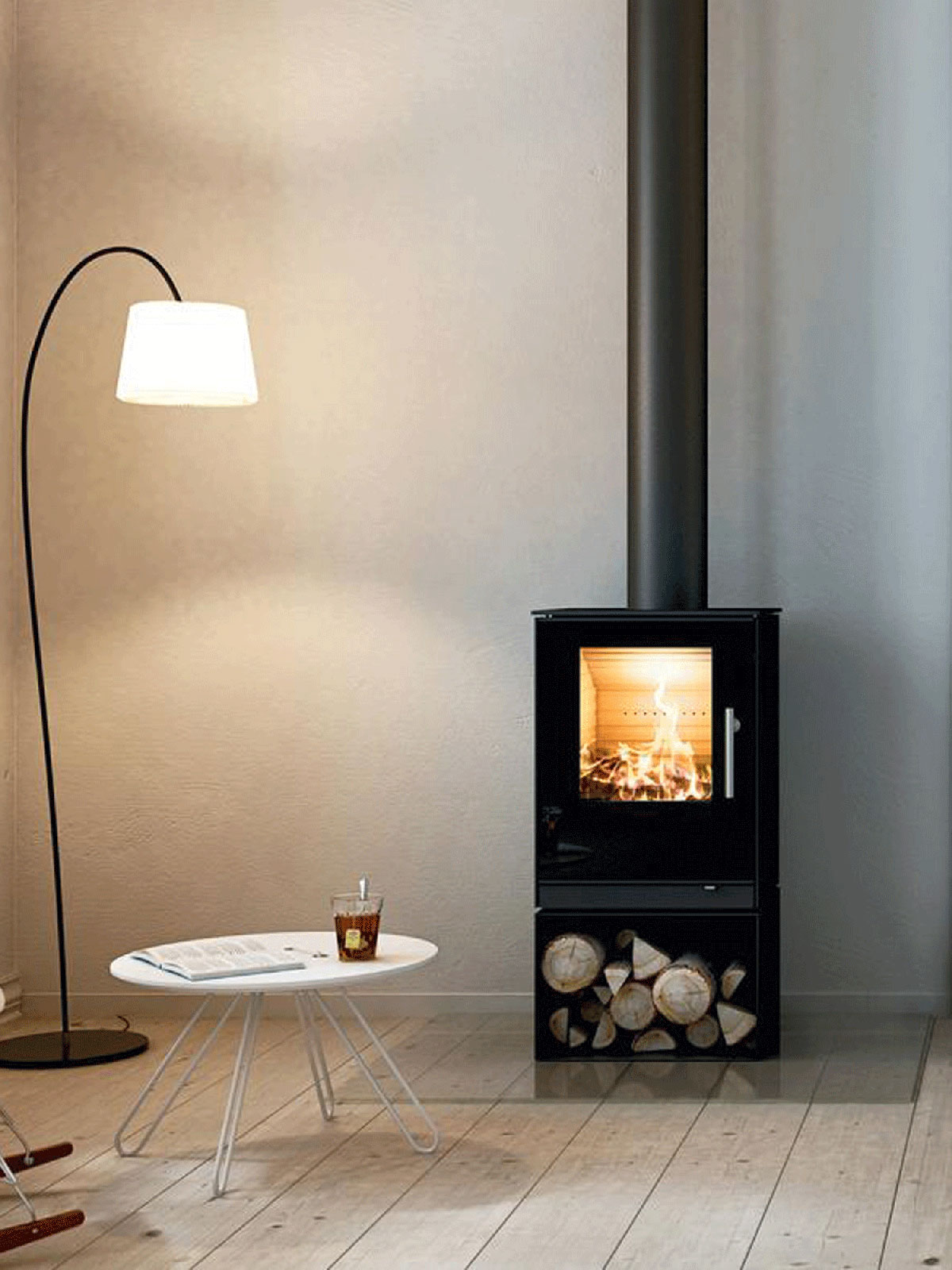 How much will it cost for installation and what is involved?
It all depends on what stove you have chosen and where/how it will be installed in your home. From the information you have provided us with, we can give you a guide price and what may be involved in the installation work, but a site visit would determine each individual detail.
What Grade of Liner do I require?
There are two grades of steel for your lining system. The quality of stainless steel used for the inner and outer layers of the liner affect its lifespan and recommended usage. 316 which has a ten year guarantee is only suitable for use with wood and very occasional smokeless fuels. 904 has a 20 year guarantee and is suitable for a mixture of wood and smokeless fuels and is recommended for people planning on heavy use of their stove, especially with coal.
How does my warranty work?
When you purchase your stove from your local stockist The Stove Room, you can be reassured you will receive the manufacturer's full or extended warranty. BUYER BEWARE! This won't be supplied by the manufacturer when you purchase your stove out of area or online.
We wanted to say a big thankyou for the service you provided us with. From first walking into the showroom to completion of the installation we couldn't have asked for a friendlier, more efficient and professional service. We are so pleased with our stove, so thank you!!
Joanna and Stephen McConnell
Absolutely delighted with the work from Mark and the team. They made a messy job very simple, knocked out two fireplaces and fitted a lovely Rais stove with care and precision.
The quality of the finish is second to none, and they left the place spotless. I would 100% recommend The Stove Room if you are considering fitting a wood burner.
I am truly delighted with my new Dovre stove, supplied and installed by the Stove Room.
I am impressed by the professional service, starting with advice about stoves and hearths from Nicola and Afra and the survey and expert installation from Mark and his team (Joe, Dave No 1 and Dave No 2). Clean, hardworking and professional tradesmen - thank you!
The stove is a beautiful centre piece of my open plan living room. I am truly thrilled and would highly recommend The Stove Room.
We're delighted with our new stove. Mark was very professional, provided us with good advice and left absolutely no mess afterwards. The room was spotless and the stove looks amazing! Thanks so much.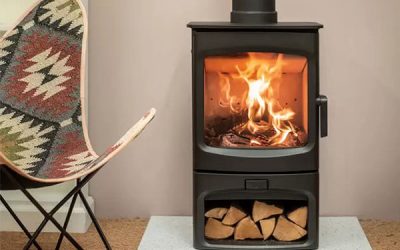 If the news today has you worried about buying or using a wood burning stove, fear not! Most of our manufacturer's and their brands are already achieving and in some cases over achieving on the 2022 targets set out by the Government. Those that aren't are currently...